Fan Inlet Measurement
Airflow measurement at the fan inlet presents challenges, but flow measurement equipment from Air Monitor allows you to achieve accurate measurement without affecting fan performance.
When selecting the correct airflow measurement station for an AHU, the large variation in air velocity as well as multiple fan configurations must be taken into consideration. Fan inlet airflow measurement can be advantageous from an accessibility standpoint as well as monitoring the performance of each individual fan in the fan wall or fan array at the source.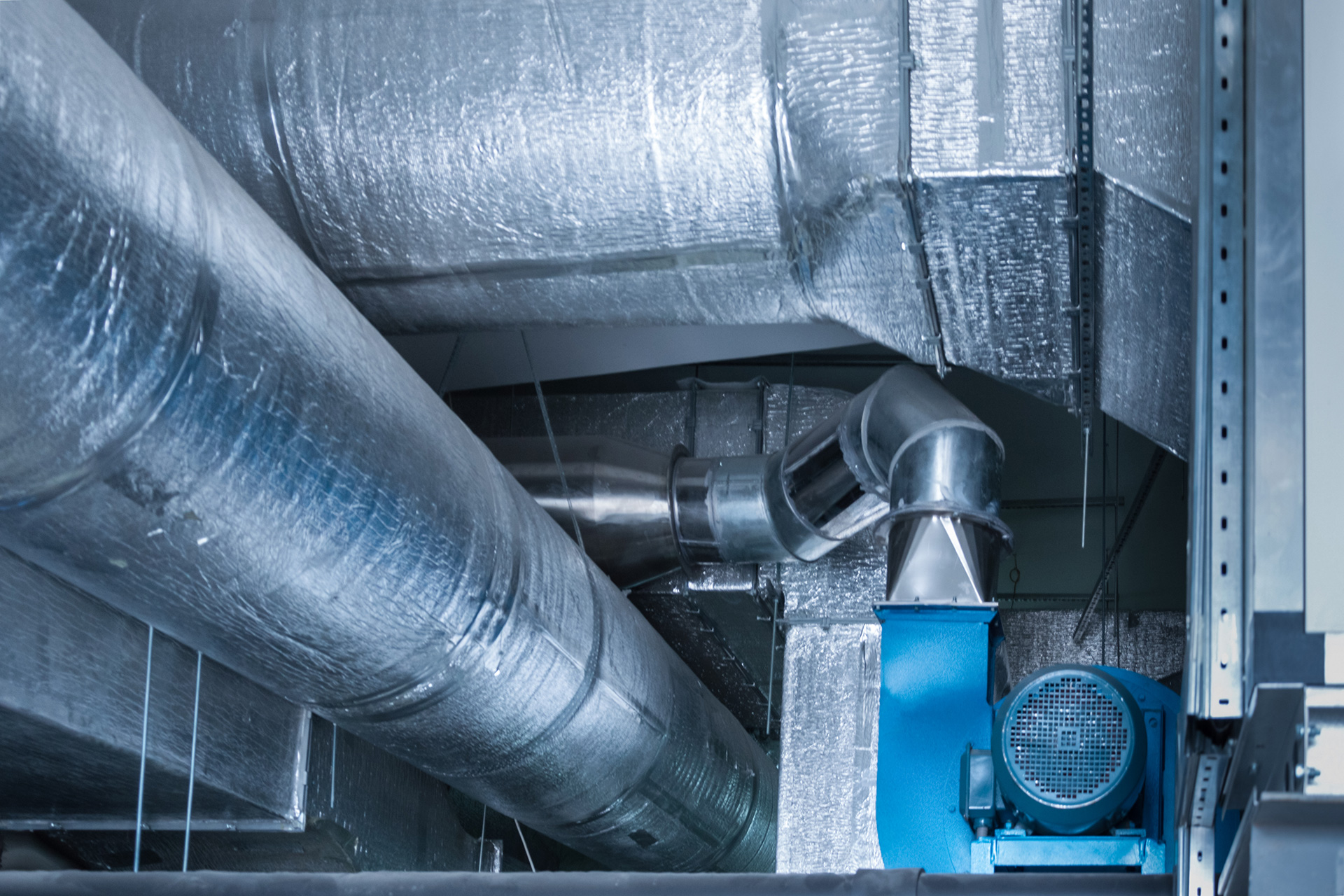 Easily Measure Fan Inlet Airflow

Air Monitor's duct airflow measuring stations are unrivaled in their ability to accurately measure air volume and temperature in the most challenging situations, such as a fan inlet, where measurement devices may affect fan performance. Our probes, transmitters, and stations can be easily installed in both new and existing systems.
Maintain Building Health and Comfort With Accurate Measurements
Proper airflow control and pressurization within a building are crucial for the management of indoor air quality. It's not only important for the health and comfort of the building's occupants, but it is also important for overall energy efficiency and the health and long-term performance of the building.
Avoid Downstream Barriers to Airflow Measurement

When correctly installed per Air Monitor's recommended methods and positions, the VOLU-probe/ FI fan inlet probe is not impaired by inlet screens, fan shafts, drive pulleys, guards, adjustable blade pitch, etc., that are downstream of the probe location.
ELECTRA-flo/FI Thermal Dispersion Fan Inlet Probe Array
The ELECTRA-flo/FI utilizes dual point thermal dispersion technology sensors installed in the fan's inlet bellmouth. Aerodynamic sensor apertures, assisted by the effect of the nozzle-shaped inlet, accurately measure air for most fan types. ELECTRA-flo sensors are factory calibrated to NIST traceable standards, and each fan inlet assembly comes complete with an ELECTRA-flo transmitter for local data display, configuration, calibration, and to provide analog and digital output for BACnet.
VELTRON II Transmitter
The VELTRON II is an ultra-low differential pressure "smart" transmitter designed to convert the low magnitude pressure signals generated by airflow measurement stations and probes, or static pressure sensors, into dual transmitter output signals (4- 20mA, 0-5VDC or 0-10VDC) linear to pressure or flow. Each VELTRON II is equipped with standard features which make it easy to calibrate and operate in different configurations. For manual calibration of the VELTRON II, an electronic switch is provided to permit manual positioning of the zeroing valve.
VELTRON DPT 2500-plus Transmitter
The VELTRON DPT 2500-plus transmitter has an automatic zeroing circuit capable of electronically adjusting the transmitter zero at predetermined time intervals while simultaneously holding the transmitter output signal. The automatic zeroing circuit eliminates output signal drift due to thermal, electronic, or mechanical effects, as well as the need for initial or periodic transmitter zeroing. In a moderately steady temperature location, this automatic zeroing function produces a "self-calibrating" transmitter.
VOLU-probe/FI Pitot Fan Inlet Airflow Traverse Station
The VOLU-probe/FI Airflow Probe consists of a pair of offset-mounted traverse probes that are installed directly in the nozzle-shaped fan inlet bellmouth at the throat. The VOLU-probe/FI combines the air processing effect of the nozzle-shaped fan inlet with the multi-point, self-averaging Pitot tubes to accurately measure inlet air velocity, pressure, and calculable air volume with an accuracy of ±3% for most fan types—without significantly impacting fan performance or contributing to fan-generated noise.
News & Innovation